Here's How To Quickly And Easily Get Started
With Your Dreamed-About
OO or HO Scale Model Train Layout!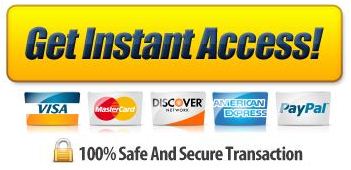 Now with 18 "space-saving" track plans included
Visit any model train show and you'll see why HO scale layouts and model trains are the most popular worldwide. Although not called HO scale in the UK, OO gauge (UK's most popular) is very close to the same size as HO model trains (HO scale is 1:87 compared to OO gauge at 1:76). It's popular because the scale is just such a practical size!

Well, imagine if you could create a uniquely superb HO scale model railroad layout just like those displays that get admired so much at those train shows. Fact is; with the right help, you can!
"All The HO/OO Information You Need To Get Started…
Within Your Budget, Within Your Timeframe...
And Within The Area You Have Available!"
YES, you can create a "remarkably realistic", reliably operating model railroad that will impress others in the hobby. Wouldn't that be awesome? Better still, you can eliminate any confusion that can happen when constructing your dream layout... one that will comfortably suit the space you have available.
With the right help you can definitely master many of the clever techniques used by experienced railroaders to save you time, save you money and save you hours of frustration trying to solve problems.

You can access the right information, explained in an easy-to-understand way, so you can make the correct decisions with planning, building, and completing your HO/OO model railroad from start to finish. Step-by-step solutions are laid out for you to tap into whenever you need help.

And, you can have at your fingertips, the answers to dozens and dozens of commonly asked questions that confound beginners (and even some experienced model railroaders).

Plus, you'll get to keep 18 well thought out practical "space-saving" HO track plans to inspire you with lots of ideas to get started and/or expand you layout. Each plan comes with basic scenery ideas (but you can add your own personal touch), and a full parts list.

When you have all this within your grasp, it'll be no time before you'll be sitting back, nicely relaxed, in charge of your very own model railroad!

This ebook shows you step-by-step how to plan and create your very own HO /OO model railroad layout as good as (if not better than), the ones you've admired at those model train exhibitions and shows.

The information in this ebook comes to you in the popular PDF format so it is really quick and very simple to download. You can have it downloaded within 5 minutes… so you've got no waiting… and no shipping to pay.

You can view this ebook on your computer, burn it on a CD, or simply print out the pages you need. It's certainly quick and easy!
And, it is supported by my full no-questions asked 60 day money-back guarantee.
So, in less than 5 minutes you'll have the precise information you need to plan and construct your HO scale layout within your budget, within your timeframe and in the area you have available.
"The Beginners Guide To HO/OO Trains" is a truly useful resource and a clear-cut "must have" for model railroading beginners… and will even assist intermediate railroaders regardless of the scale modeled. The information is sensibly laid-out for you in a way that is plain and simple to understand, easy to use… and get started with right away.

For just $27 today you can get instant access and get started within minutes!

Superb value when you appreciate how just one idea from this ebook could realistically save you hundreds of dollars, or perhaps hours of time.

Simply, click the link to get this useful ebook which you'll have it within 5 minutes!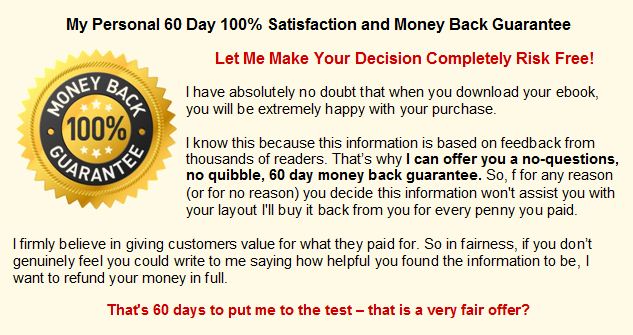 "Now includes 18 space saving track plans"